BREAK FREE
from pain today
Achieve freedom from pain
with Australia's Premiere
Pain Freedom Coach, Dawn Cady
TELL ME MORE
CONTACT US
Looking for natural pain relief that works?
You're not alone. Did you know that 1 in 5 Australians live in persistent pain*?  And this number is increasing.
If you're here, no doubt it's because you're sick of being told, "there's nothing else we can do", "we can't find a cause for your pain",  or "here's another prescription for painkillers".  Which just isn't good enough if you're suffering from chronic back pain, fibromyalgia, chronic pain, muscle pain, nerve pain, anxiety and depression, or pain is affecting your ability to enjoy life.
* Source: Australian Pain Management Association
Does this sound familiar?
You've tried everything – from medical treatment to alternative therapies – and nothing really works
You're using painkillers that don't work (with some nasty side effects)
You're often miserable and grumpy
You've lost your 'spark'
You're low in energy or just plain exhausted
You're feeling alone and isolated
You're just sick and tired of being in pain
You're in the right place!
Imagine …
Waking up just feeling good again
The feeling of confidence, knowing that with natural pain relief, you're in control of your pain
Being able to reduce the amount of painkillers and expensive appointments
Healing with people just like you, who understand what you're going through
Feeling like 'you' again.
At Alleviate Pain, we use The Neural Alignment Method®, a natural pain relief treatment developed by our founder, Dawn Cady, to help people like you achieve freedom from a range of ongoing pain.  Choose from a range of programs developed to suit you, that really work.
Our pain management programs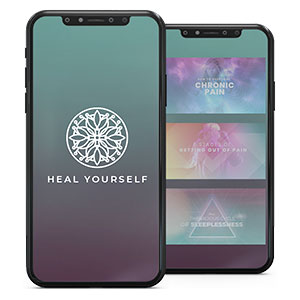 Wow, working with Dawn has really sped up the healing process.
I never dreamed I would be almost completely pain free six months on.
The program has done so much for me.